Friday, June 27th, 2014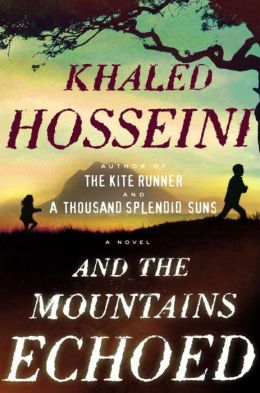 It took me almost a year to read, And the Mountains Echoed by Khaled Hosseini.  I've read the first two books by the author: The Kite Runner and A Thousand Splendid Suns, and I enjoyed both of them thoroughly.  I'll give And the Mountains Echoed the worst rating amongst all three books.  However, I'm glad to have read this book too!  The author intricately and beautifully weaves the story of several characters and several perspectives together.  It's nice to see how life and people change over time.  
I had read about less than a third of the book and I couldn't enjoy it, so I had given up but the book review by Payal Bhuwania encouraged me to give it another try and I'm glad I did.  I'll just paste the link of book review by Payal for you because she writes so beautifully.  Thank you, Payal!
http://writetothepoint.blogspot.com/2013/06/and-mountains-echoed-by-khaled-hosseini.html